Bridge Precision Engineering Limited was formed in 1997 and is located at Ferndown in Dorset, within easy reach of the M27 and M3.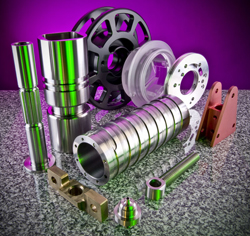 A leading manufacturer of high volume precision CNC machined components for the Oil & Gas, Valve, Renewable Energy, Hydraulic and Marine sectors.
For over eighteen years, Bridge Precision has invested in highly automated, state of the art machine tools.
Fully automated CNC machine tools allows for high volume, continuous unmanned production, 24 hours a day, 7 days a week.
Continued investment in personnel and new technology has enabled Bridge Precision to provide a complete manufacturing solution and the best possible service to its customers.